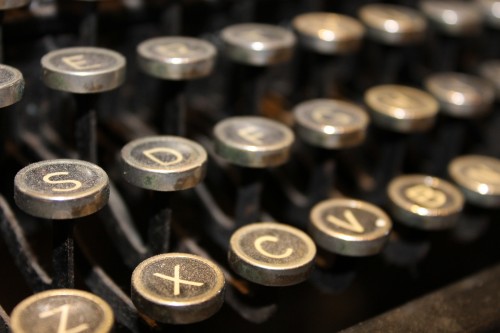 There's this fun blog hop that's been going around amongst authors and I've been tagged!
By the fabulously talented Dani Pettrey, I might add.
Do you know her?
I think everybody knows Dani, and if you don't, you really should. She's a best-selling author of romantic suspense and an all-around fabulous person. I had the privilege of debuting alongside Dani in May of 2012 when her debut novel, Submerged, and my debut novel, Wildflowers from Winter, hit shelves at the same time.
To read Dani's answers to the questions below, hop on over to Dani's blog!
What am I currently working on?
I recently received editorial notes for my fourth novel, The Art of Losing Yourself, which will release in February of 2015. Which means I'll be inside my deep, dark editing cave for a good month or two. I'm also in the midst of plotting another novella that will release in October of 2015 (my first novella, An October Bride, releases this fall).
A fun side project I've been working on whenever I have the time has been a Young Adult paranormal/dystopian-esque trilogy called The Gifting. I just finished book 2 and have sent it to beta readers to see if it's any good. Writing outside my genre has been a great way to refuel my creativity.
How does my work differ from others of its genre?
Do I write romance or women's fiction? I think the answer to that depends on who you ask. There's plenty of romance in my novels, but my characters also have that deeper, inner journey often found in women's fiction. Hopefully, when you pick up a Katie Ganshert novel, you will find an appealing and unique mixture of the two.
Why do I write what I do?
I write romance because it makes me giddy. I love creating the tension and the chemistry. Every time my hero and heroine fall in love, I feel like I'm falling in love all over again and anybody who's ever fallen in love knows what a fun feeling that can be! I give my characters that deeper inner journey, because to me, that's the story's heartbeat. That's the meat. Creating those journeys keeps me on my knees, which is where I always want to be. There's no way I could write those journeys authentically without God paving the way.
How does your writing process work?
I'm a big plotter. My writing process starts with a character or a scene or a question I want to explore, and from there I build. I come up with a story goal and conflict. I flesh out the characters. I figure out the major plot points of the novel (opening disturbance, the point of no return, the climax, the black moment). And then I get out the note cards. I jot down ideas for scenes and play around with the order of things until I have a cohesive story line. Once the story is plotted, I write a fast and furious rough (and I do mean ROUGH) draft. Take a breather, then dive in for edits. My first draft is so sloppy that it's often unrecognizable by the time I'm ready to turn the manuscript into my editor.
And now it's my turn to tag someone…
Tag, you're it Ronie Kendig!
It's fun being sandwiched between two incredibly talented suspense authors. Ronie is not only a good friend (who I get hang out with on Wednesday), she's a phenomenal writer! Hop on over to Ronie's blog to read her answers to these same questions!