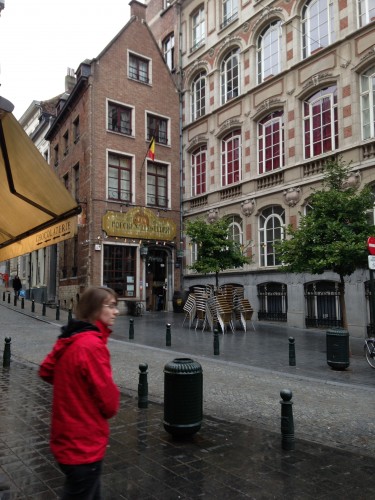 It's weird, what sparks my creativity. Usually, it's random things.
For instance…
Country music.
I know, I know. Some of you might be rolling your eyes. Country music isn't for everyone. In fact, I don't really listen to it very often. But recently, my husband and I found a station on Pandora that we love. 90s country music. Because that's when we both listened to it and every song seems to bring back memories.
Here's the thing about country music.
It tells a story.
Often those stories involve love.
And often, those love stories get the creative juices flowing.
Something else that makes me want to write?
New places.
Recently, I found myself in Brussels.
I was traveling through on my way home from Kinshasa with a five hour layover. So I, along with my travel buddies, decided to venture away from the airport and see what we could see.
Walking around the narrow, cobbled streets, listening as passersby spoke in foreign languages, sampling the most delicious waffle I'd ever tasted, taking in the breathtaking architecture…
Yeah, that got the creative juices flowing too.
Other things that flip my writerly switch and gets the inspirational juices flowing…
– an inspiring sermon
– back road driving
– a good book
– people watching
– witty poetry or beautifully written stories
What inspires you? Have you ever been to Brussels?